Injection & Dermal Filler Services – Now Available at our Munster, IN, Location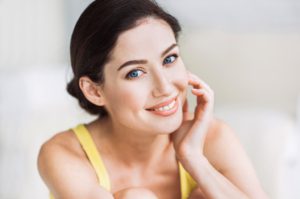 Fine lines and wrinkles happen to all of us as we age, some seeing more or deeper than others. There is an abundance of anti-wrinkle creams and masks, peels and more, but over time, the costs can far outweigh the results. Even if you do find something that seems to work, the results are not long-lasting unless you continuously purchase the product, applying constantly as directed. Perhaps it is time to invest in an anti-aging treatment for yourself with proven results.
Midwest Express Clinic is now offering various injection and dermal filler services at our Munster, IN, location! To celebrate, we are running spring specials through May 31, 2018, on these services:
BOTOX® $10 per unit for New Patients! ($12 per unit after)
BOTOX® is the only approved treatment shown to improve the appearance of moderate to severe lines. Typically, this injection is used on the "11" lines between the eyebrows, forehead lines, crow's feet around the eyes, and pucker lips. The effects of this treatment last 3 – 4 months.
JUVÉDERM® Ultra XC $500 | JUVÉDERM® Ultra Plus $550
JUVÉDERM® Ultra XC and JUVÉDERM® Ultra Plus are treatments used to add fullness to the lips, nasolabial folds, and marionette lines. The effects of the treatment lasts from 6 months – 1 year.
JUVÉDERM VOLBELLA® XC $400
JUVÉDERM VOLBELLA® XC can add subtle volume to lips, as well as soften the appearance of vertical lip lines and lines around the lips. Effects from the treatment last 6 months – 1 year.
JUVÉDERM VOLUMA® XC adds volume back to the cheeks and eye area that is lost due to age, helping create a more youthful appearance. The results of the treatment last 2 years.
JUVÉDERM VOLLURE™ XC $550
JUVÉDERM VOLLURE™ XC is a great choice for softening moderate to severe lines and wrinkles around the mouth and nose. The treatment's effects last 6 months – 1 year.
KYBELLA® $900 for 2 vials
KYBELLA® destroys fat cells centered in the area below the chin, resulting in an improved profile. This treatment is described as "liquid liposuction," providing the patient with permanent results. Typically, 2 treatments are required, but up to 6 may be performed in order to achieve desired results.
LATISSE® is used to aid in eyelash growth for those who currently have inadequate or not enough lashes.
All of these procedures are administered by the experienced Dr. C. Randall Chube. To schedule your consultation and appointment, call 219-513-2000.
OPEN 7 DAYS A WEEK
Minimize your wait!
Check-in now and reserve your spot in line anytime between 8 AM & 8 PM.
Great care is just a click away!