Flu Shots
at

Midwest Express Clinic

Tackle flu season with the help of Midwest Express Clinic.

If you could prevent your chances of getting the flu, would you? What if we told you that you could minimize the chances of experiencing body chills, body aches, runny nose, nausea, coughing, fatigue and fever with one simple pinch? Protect yourself and your family by opting to get the flu shot.
Please call ahead for Flu Vaccine availability.
Can I Get the Flu Shot for Free?
Did you know that under the Affordable Care Act, also known as the ACA, flu shot vaccinations are available free of charge to those who are insured under an insurance plan? If our clinic accepts your insurance plan, you can receive your free flu vaccine in little to no time! At Midwest Express Clinic appointments are never necessary; however, we do recommend checking in via our virtual system to reserve your spot in line. Midwest Express Clinic also offers a self-pay rate for those who do not have health insurance.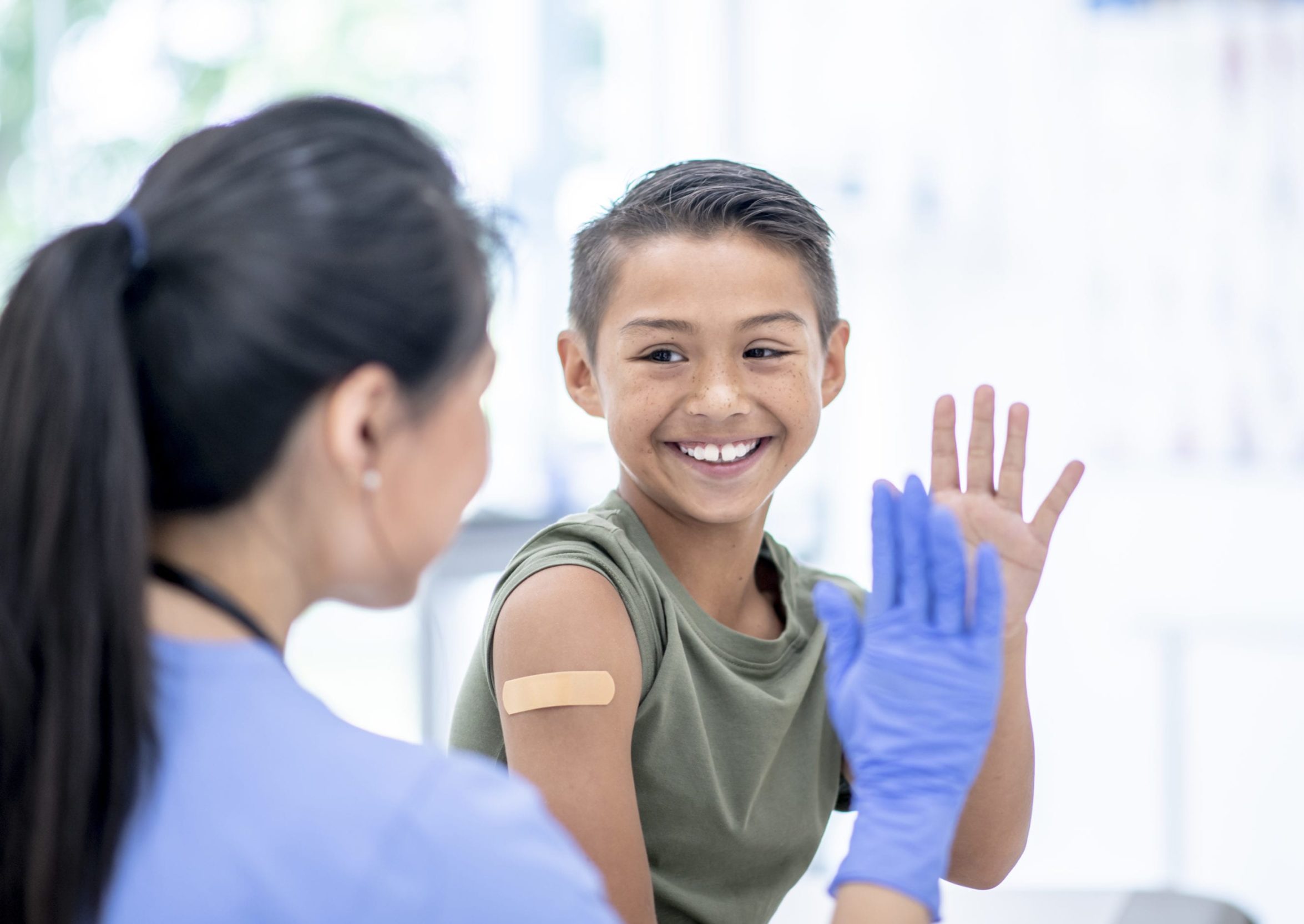 Should I get the annual flu vaccine?
The Centers for Disease Control and Prevention urges those who are six months and older to get the flu vaccine. Why? Getting the flu shot is the best way to take preventative measures in making sure you do not come down with this common virus and to help prevent spreading the flu to others. If you opt out of receiving your free flu shot, you are susceptible to the flu for two-thirds of the year.
We would advise NOT getting the flu shot if:
You have a severe egg allergy
You have an allergic reaction to any of the ingredients found in the flu vaccine.
For more information on what ingredients are included, please call our office(s)
You are not at least six months of age
You are moderately sick at the time of visit
Who is at an increased risk of having serious complications from the flu?
People with asthma, liver and kidney disorders, blood disorders, diabetes, heart disease and other chronic medical conditions are at a much higher risk of having more serious complications if they contract the flu virus. Also included are young children, pregnant women, senior citizens, and those who are extremely obese or have neurological and/or neurodevelopmental conditions. For a full list, please visit www.cdc.gov.

Ugly facts about the influenza virus
Influenza can be spread from person to person, even if the carrier does not develop any symptoms
If the flu goes untreated, it can progress into further complications such as: ear aches and ear infections, bronchitis, sinusitis or even pneumonia
Noteworthy facts about getting the flu shot
Getting the flu vaccine can greatly decrease your risk of possible flu-associated hospitalization
The CDC notes, if you have a chronic illness such as heart disease or diabetes, the flu shot is a beneficial preventative tool that can help aid your cardiac events throughout the year
If you are pregnant, the flu vaccine can help protect your child up to several months post birth
If you happen to still come down with the flu after receiving the shot, your symptoms and illness will be much milder
Going "all natural"
Our medical staff encourages you to get the flu shot; however if you would like to take alternative measures to keep you and your family safe, you can also try to boost your immunity by ensuring you are getting ample amount of sleep, eating a well-balanced diet and staying hydrated. Some other ways to fight the flu are to cover your mouth when coughing or sneezing, washing your hands or using hand sanitizer when available, and encouraging those around you to wipe down and disinfect frequently touched surfaces such as door handles. Visit our locations page to find the nearest Midwest Express Clinic to you!