About Midwest Express Clinic
Extraordinary Healthcare
with

Heart

At Midwest Express Clinic, we believe the most important things in life should be done with heart, and to us, nothing is more important than your health. Our patients are our priority, and we take pride in embracing change and taking a new approach to healthcare.

Despite being an urgent care and express clinic, we never rush through a visit. From the moment you walk through our doors, you will experience our fast-yet-friendly atmosphere that has earned us high satisfaction ratings with our patients. Our medical professionals provide every patient with expertise and personal attention, helping you on your road to recovery. Here, you're treated with care that is tailored to your unique needs. We know it's not enough to simply treat your ailment and send you on your way – we treat you as an individual. That personal touch is at the heart of all that we do.
We believe that everybody deserves easy access to reliable healthcare. We are committed to providing a quality, convenient, and affordable healthcare option, regardless of why an individual is visiting Midwest Express Clinic.
At MEC, we aspire to not only own the urgent care market, but overall healthcare by winning patients' trust, admiration, and preference over the status quo. Our patients are people – not numbers.
Our purpose at every Midwest Express Clinic location is to provide each patient with extraordinary healthcare with heart. By taking a more personal approach to care, we ensure each patient is treated empathetically, taking into consideration the individual and not just the ailment.
All of the staff at Midwest Express Clinic are committed to the Northwest Indiana and Chicagoland communities we serve. Every patient is treated with empathy, and our personal approach to healthcare ensures we provide care with heart. Our mindset is always focused on growth, staying at the forefront of urgent care to provide the highest quality healthcare services with the most convenience. We strive to empower one another in order to become the first option all residents within our communities choose for medical care.
People.

Power.

Progress.

In order to create meaningful, lasting change in healthcare and beyond, believing in our people is critical. When we welcome new staff members into the Midwest Express Clinic family, we look for more than just their professional expertise; we seek those who think differently and care deeply. Every member of our staff knows that a heartfelt exchange during any medical care visit is just as important as staying up-to-date on the latest information.

Our people combine speed and soul, fusing expertise and empathy together to provide a truly personal experience. From our receptionists to providers, we roll out the welcome mat, giving you the TLC you need to get back to feeling your best – and that's the best feeling.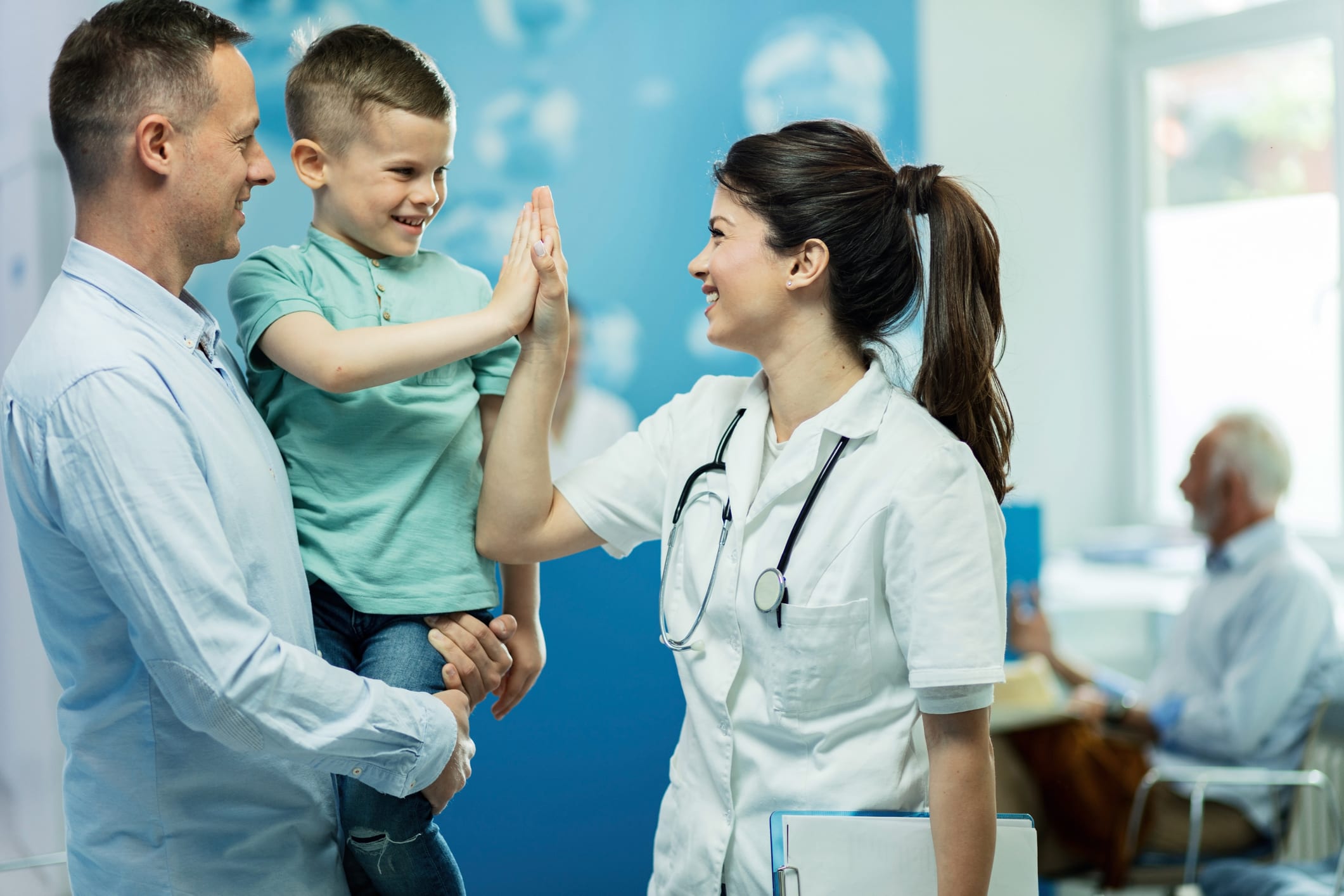 Why Patients Choose

Midwest Express Clinic

Getting great medical care when you need it most can be challenging. Visiting your primary care provider is good, but trying to get an appointment that works with your schedule can be difficult, and if you do, they could be running behind, meaning you're there much longer than you anticipated. There are urgent cares you could visit in a pinch, but the interactions often feel rushed, transactional, and impersonal, leaving you questioning the treatment you received.

Midwest Express Clinic is different. We provide the personal attention of  preventative care while still giving you the convenience and speed of an urgent care. Our best-in-class training program and commitment to our communities has earned us industry-leading patient satisfaction ratings. By offering extended walk-in hours daily at all of our locations, you're able to get the care you need when it works with your schedule – not ours. Combining our professional expertise with focused, timely care means you are on the faster road to recovery.
How It
All Began
In 2012, the very first Midwest Express Clinic opened its doors in Munster, Indiana. We began to discover that there were many patients who simply couldn't wait weeks to see their preventative care provider or visit an expensive ER for non-emergency issues. To help satisfy local communities' need for same day, affordable, quality care, we quickly expanded to multiple locations all across the northwestern Indiana and Chicagoland area, with plans to continue expanding in order to bring our unrivaled medical care to more communities. Not only have we grown to now include new locations, we have also expanded our service offerings to better serve our patients. Along with our excellent urgent care, we are proud to now provide preventative care, ultrasounds, x-rays, diagnostics, and more – all performed in-house.
Our growth mindset has allowed us to provide our staff with a best-in-class training program, and our adherence to family values has helped us earn consistently high patient satisfaction ratings.