School, Sports,
&

Camp Physicals
School, Sports, & Camp Physicals
Before starting school, a new sport, or camp, the first step is always to ensure your child is healthy and ready to participate. With a comprehensive physical from Midwest Express Clinic, you will receive the care you'd expect from a primary care provider with the speed and convenience of an urgent care for only $30 for patients K-12.* Walk-ins are always welcome, and our hours of availability ensure you can get the physical exam when it works with your schedule, not ours. Find your closest Midwest Express Clinic location to be seen for a school, sports or camp physical.
*This is an out-of-pocket cost as insurance does not cover this service. If additional forms are needed, it is $10 extra.
What to Bring
Please remember to bring with you the required forms provided by the school, team, or camp. Keep in mind that Illinois and Indiana Departments of Health require medical documentation of a physical exam from the previous year for any student enrolling in school from kindergarten through senior year of high school (K-12).
Please note: If your child is 6 years old or younger, and you are bringing them in for a school physical, please also bring their vaccination records and records of any other blood tests (lead and hemoglobin) performed by their pediatrician.  This allows for better quality care and avoids unneeded additional blood tests for your child.  For children older than 6 years, bringing their vaccination records will still allow for more timely completion of school physicals.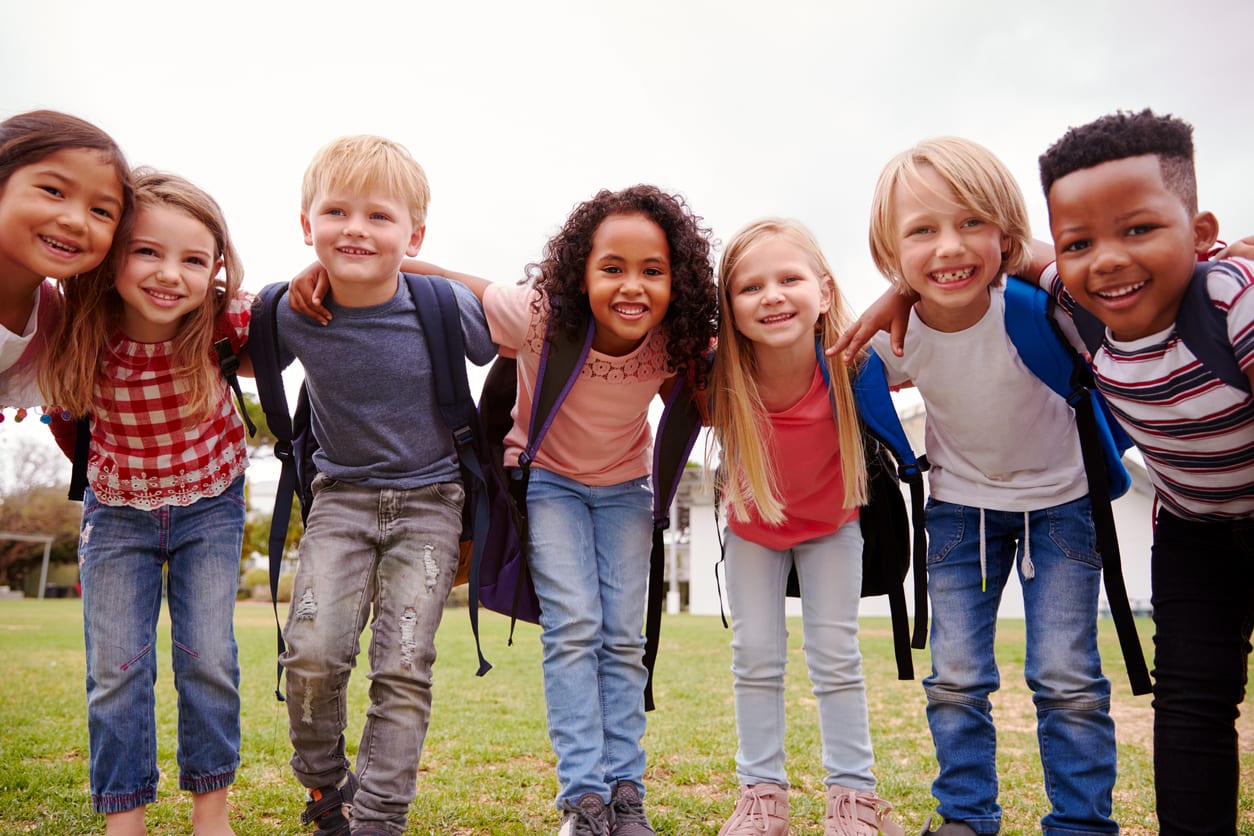 School, Sports, & Camp Physicals
What to Expect
with a

Physical Exam

We know how much you care about your kids. Our goal during a physical exam is to determine your child's overall health and detect any early underlying symptoms of illness or disease. We also offer lead, anemia and tuberculosis screening*. We are here to answer any questions you may have, and every child leaves with a tiara or superhero masks!

*May incur additional costs
Routine
health

Screening

The routine health screening will be performed by medical staff, and the tasks performed will be based on the child's age, gender, and what the physical is needed for. While specific requirements will vary depending the type of physical, almost every exam in our office will include:

Gathering family and personal medical history
Measurements of height and weight
Evaluation of flexibility, pulse, posture, joints, and more
Obtaining vital signs such as blood pressure, body temperature, and heart rate
Assessing body systems such as lungs, heart, eyes, nose, and ears
Please note that the medical provider at Midwest Express Clinic may also ask your child about alcohol and tobacco consumption as well as dietary supplement usage. The child may also be asked about recent immunizations and sleep habits. Parents or legal guardians must be present in the examination room for children younger than 18.
If you have any health questions or concerns prior to your child's physical exam, please call us directly. You may also connect with us via our online contact form by choosing your closest Midwest Express Clinic location, and a member of our staff will be in touch within 24 hours.