Employment Physicals Ensure You're Job-Ready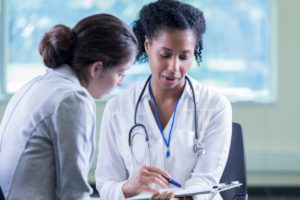 Many jobs require a physical exam for new hires, as well as annual exams for current employees, for various reasons, most of which have to do with safety and productivity. Everything from manual labor to healthcare fields may request these exams in order to determine the person's ability to perform the necessary job functions in addition to other related responsibilities.
Why Employers Request Job Physicals
For employers, physical exams can help them reduce their overall business costs as they are sure that the person they've hired is physically capable of handling the job at hand. If a job is physically demanding, knowing someone is up to the task will help increase overall productivity. For those already within the workplace, there would be nothing worse than bringing in someone who is unable to carry the load – both literally and figuratively – leading to it being passed off to others who may already have plenty to handle.
In the healthcare sector, physical exams can help determine if there are any contagious diseases that could potentially put patients or coworkers at risk. The physicals for those within healthcare will typically include more testing, such as a TB test, drug test, and, for some, an annual flu shot.
When performed generally, employment physicals can help encourage individuals to be more aware of their own health and take steps towards taking better care of themselves. Healthier employees require less sick time away, so businesses see a better return on their investment within their team.
What Happens in a Typical Employment Physical
While every employment physical may be different depending on the type of job, they encompass many of the same routine checks. These typically include:
Reviewing family history
Inquiring about personal health choices (smoking, drug & alcohol use, sexual health)
Labs & tests including cholesterol, glucose, blood count, EKG
Reviewing current medications
Ensuring your status on necessary vaccinations
Vital signs (blood pressure, body temperature, heart rate)
Assess body systems (lungs, heart, eyes, nose, throat, ears)
If you have been hired for a new position that requires an employment physical, or currently work for a business that needs these to be performed annually, Midwest Express Clinic is here to help. Visit one of our convenient locations today for a professional, comprehensive employment physical.