What to Know About Self-Improvement Month In September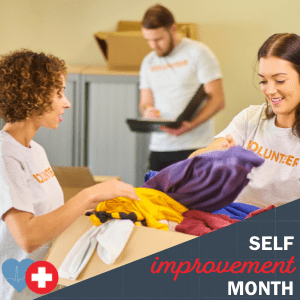 While the pandemic has been a difficult time for most, it has also encouraged us to try new things, whether to occupy time or break up the day-to-day repetition, leading us inadvertently to potential self-improvement. Self-improvement, according to Merriam-Webster, is "the act or process of improving oneself by one's own actions," and it can take different forms to fit everyone's unique personality type. The whole month of September marks Self-Improvement Month, aiming to encourage everyone to explore ways to improve themselves and diversify their skillsets.
How to Participate In Self-Improvement Month
There are several ways to participate in Self-Improvement Month, but it's best to start by reflecting and focusing on the areas you want to grow as an individual. Here are some ideas to help spark some inspiration on your self-improvement journey:
Spend More Time with Your Loved Ones
The feeling of belonging and love inspires people to work harder toward their goals. Family and friends act as a stepping stone in life and a huge motivation to keep you focused on your goals. Prioritize spending quality time with your friends and family during this month, whether via safe, social distanced activities or over video chat.
Support A Cause You Care About and Dedicate Your Resources
Self-Improvement Month is a time to not only focus on yourself, but the community around you. Putting effort towards causes or individuals around you, whether with your time or money, can provide you with a rewarding feeling, knowing you are making a direct, positive impact in your community.
Learn a New Skill
Just like the rest of your body, your brain needs exercise. The best way to do this is by learning a new skill to increase your awareness. The skills you learn can improve your lifestyle, expand your general knowledge, open your mind to new things and so much more.
As part of self-improvement, you should make it a priority to stay healthy. At Midwest Express Clinic, we offer several convenient area locations to serve our communities. From wellness check-ups to illness and injury treatment and more, we are here to provide you with healthcare with heart.