STD Testing: Why It's Important for a Healthy You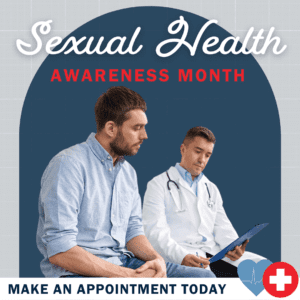 Statistics show that there are at least 1 million new sexually transmitted disease (STD) infections worldwide daily. Most of these diseases pose a lot of danger to patients if not attended to early. For instance, not treating syphilis or herpes in time may replicate your chances of contracting HIV up to three-fold or more, according to the World Health Organization (WHO). The human papillomavirus (HPV) causes cervical cancer, if left untreated, which is a worldwide threat to women's lives.
Similarly, most of these STDs show no obvious symptoms, and others start manifesting when they reach an advanced stage. That's why it's important to seek screening early, as waiting until you start noticing the symptoms of the disease may indicate it has reached a more advanced, less treatable stage.
Who Should Test for STDs?
Most patients predominantly acquire STDs through sexual intercourse. Thus, the CDC recommends that anyone sexually active, especially adults and adolescents between the ages of 13 to 64, should get tested for STDs. Here are some of the reasons this is important:
It helps you start treatment early, eliminating the risks of adverse complications like infertility
It clears doubts
It limits the chances of you infecting your partner
Knowing your STD status gives you confidence
Helps prevent mother-to-child transmission in pregnant women
How to Test for STDs
The correct test depends on the underlying condition, making it incredibly important to have an honest and open conversation with your doctor about your sexual history and activities. Your physician will need to know specific information, including the type of sex you had (anal, vaginal or oral) to help determine the proper testing procedure for you.
Healthcare providers at Midwest Express Clinic are properly trained and committed to ensuring confidentiality of every piece of information you disclose. As a result, you can focus more on your health and wellbeing and feel confident in knowing your health status. Contact us or walk-in to any of our testing clinics near you today and start your journey to wellness.