Accepted Insurance at Midwest Express Clinic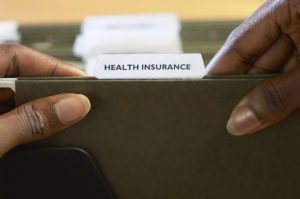 Searching for a doctor or facility that accepts your insurance when you don't feel well simply adds to your exhaustion. What's even worse is when you give in and go to a random urgent care only to find they don't accept your insurance, sticking you with a heftier bill than you were prepared to pay. At Midwest Express Clinic, we want to help make your road to healthy a smooth one.
We accept most major insurance plans, as well as certain Medicaid plans. All you need to do is bring your insurance card and identification, as well as any secondary insurance information you may have, and we'll take care of the rest by billing your provider for any services performed. Your co-pay will be determined by your insurance provider.
If you don't have insurance, or have a high-deductible plan, don't wait to feel better! We also offer low self-pay rates; just ask the receptionist for details when you stop in.
We know you put a lot towards insurance to keep you and your family covered and we want to make sure you are able to use what you pay into. If your carrier is not listed in our accepted plans, please contact your provider to find out if any of our locations are covered, or contact us today!