Donate a Toy and Receive a Free B-12 Shot!
Every child deserves a little Christmas and you can help make that happen!  Bring a new and unwrapped toy between now and December 7th, 2018 to any of our urgent care locations. All toys collected will be donated to Toys for Tots.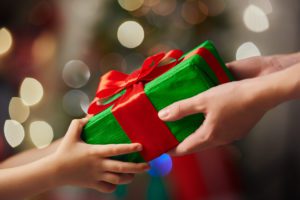 To show our appreciation, you will receive a Free B-12 Shot coupon when you donate a toy. 
Visit any of our 6 urgent care locations today to donate your toy to Toys for Tots and help bring the joy of Christmas to a less fortunate child!
Toys for Tots has been delivering Hope since 1947. They have distributed over 548 Million Toys and supported 251 Million Children. Read the stories from some of our partners and recipients: Marine Toys for Tots Stories.