Make It A Healthy New Year With A Physical or Wellness Exam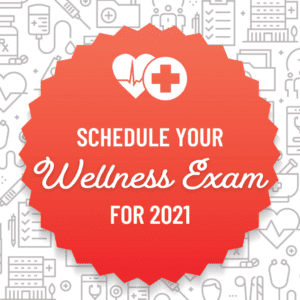 After the rise of the pandemic in 2020, many people have made living a healthier lifestyle a New Year's resolution for 2021. Perhaps you are focused on eating more nutritional foods, adding more physical activity into your routine, learning how to better manage daily stress, or being more mindful of your mental health. Whatever your goals are, taking steps to improve your overall health is always a great decision. However, if it's been a while since you've visited a physician, you could be missing out on vital personal health information that could get in the way of your goals. Start your New Year off right with a physical or wellness exam.
The Importance of a Physical or Wellness Exam
There are many aspects to a physical or wellness exam that make them so important to have performed regularly. Even if you feel healthy, there could be underlying health concerns that, if not addressed, could develop into something more dangerous or life-threatening. Your doctor may perform a cancer screening, blood pressure monitoring, or lab testing for conditions like diabetes and high cholesterol. The things you will be monitored for may depend on your family history, current health, past health, and other possible risk factors. It is also important to ensure you are up-to-date on necessary vaccinations, as well as discuss other concerns, such as sexual health or anxiety and depression management.
An Annual Wellness Tradition
Using the start of a New Year is a great time to plan your wellness exam. You are more than likely in the "fresh start" mindset, and it's the perfect, healthy tradition to start for yourself. The holidays have come and gone, allowing you to truly put the focus back on yourself and your own wellbeing. Keeping the yearly tradition of a physical is just a simple task that can truly make a big impact with your overall health.
Trying to get an appointment at a doctor's office for a physical exam may take weeks, especially in the beginning of the year. Make it simple and visit one of the several convenient Midwest Express Clinic locations today. No appointment is necessary, and we accept most major insurances, as well as offer affordable self-pay rates. Let our experienced medical staff help you make it a healthier year!