MedSpring Urgent Care is Now Midwest Express Clinic
Opening in January: Five New Midwest Express Clinic Locations in Chicago, IL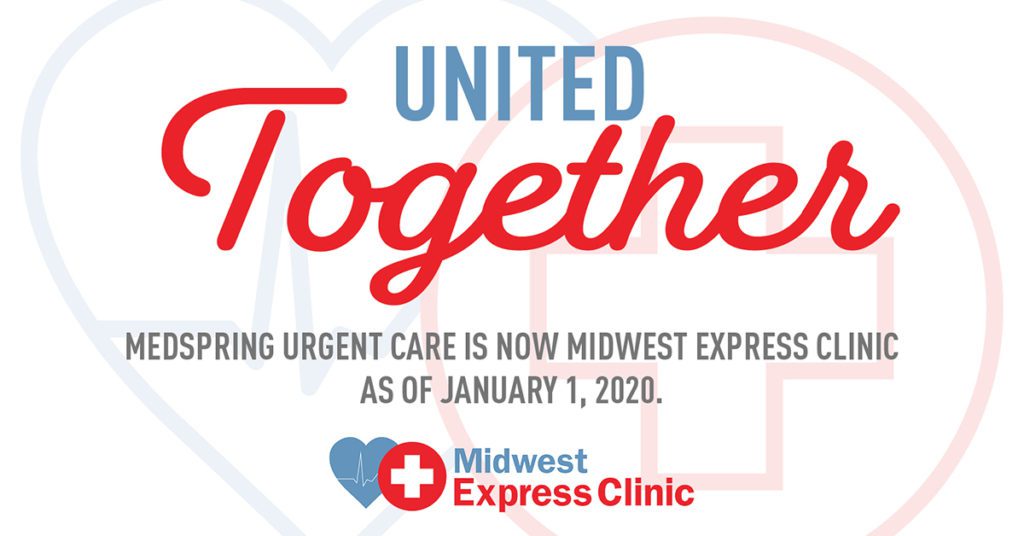 Midwest Express Clinic is ready to provide more people in the Chicago area with quality, convenient, non-emergency healthcare. In January 2020, five MedSpring Urgent Care locations in Chicago will become part of Midwest Express Clinic urgent care network.
Enjoy peace of mind with affordable care.
If you have health insurance, be sure to bring your insurance card and another form of identification with you when come to our urgent care location. We will bill your insurance for your treatment and services. Your co-pay amount should be listed on your insurance card for easy reference.
If you don't have insurance coverage or your plan has a high deductible, Midwest Express Clinic offers low, self-pay rates to fit your budget. Ask the receptionist about this payment option when you check in for your visit.
Find compassionate urgent care services.
We are a reliable alternative to an unnecessary and expensive emergency room visit or when you have to wait to schedule an appointment with a doctor. Our team is experienced with a wide range of medical care. We offer women's health as well as family care services. Our on-site labs, X-ray and testing facilities provide more immediate diagnosis for faster treatment.
Get quality care when you need it most.
Our team of medical professionals is ready provide you and your family with more locations to better serve your needs. If you have an illness or injury, Midwest Express Clinic is available seven days a week. Simply walk in or schedule your appointment online at the location near you. Use our virtual check-in tool to minimize your wait time and reserve your spot in line.
Visit our new locations when you need medical care.
Midwest Express Clinic urgent care is proud to be serving the Chicago area in these locations: