MEC Sponsors Southland Center in Lynwood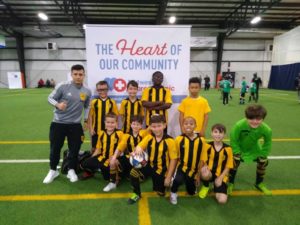 Midwest Express Clinic is a proud sponsor of the Southland Center soccer field in Lynwood, Illinois, which is home to the Midwest Wings U10 Team! We take pride in being your local community healthcare provider and your provider of choice. Care is at the heart of everything we do.
We handle injuries and illnesses that are urgent, but not emergent, with no appointment necessary! Visiting our urgent care is often less costly and faster than visiting an emergency room. Stop in to see why Express is our middle name. Don't forget to get in line with our convenient online check-in!