Now Open in Hammond, Indiana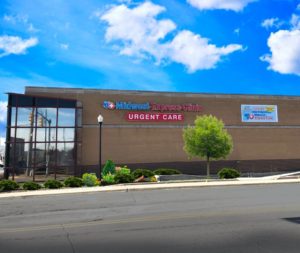 Midwest Express Clinic opened January 29, 2018, in Hammond, Indiana! If you are in the area, we offer several services to save you from having to make a doctor's appointment that you may have to wait weeks for, or from an unnecessary, costly emergency room visit. Whether you need vaccinations, school physicals, treatment of an injury, wellness visits, lab testing, x-rays and more, we have you covered.
The office is open daily. No appointments are necessary to see us, but if you want to save time, use our virtual check in tool and reserve your spot in line before you come in. We accept most major insurance plans and offer discounted self-pay pricing for those not covered.
Our medical staff is experienced and will provide you with optimum, quality care. We strive to be the choice for your family's health and well-being. We are excited to be working with and serving the Hammond, Indiana, community!